Products
Meat seasoning
Prymat meat seasoning is an aromatic composition mainly of dried vegetables – onion, tomato and garlic, and aromatic herbs – thyme, rosemary, parsley leaves, marjoram and oregano, as well as other strong spices such as minced black pepper, spicy paprika and sweet paprika.
More products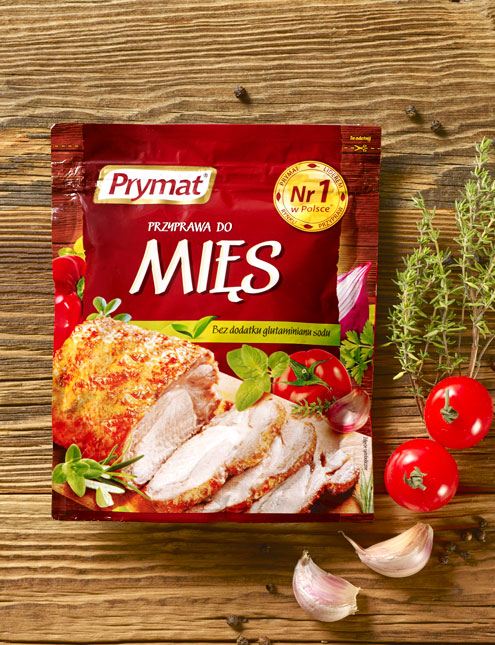 Products
My recipe for:
Juicy chicken
A juicy chicken is an original recipe of Robert Sowa that is a perfect choice for a tasty dinner for the whole family. A perfect proportion of aromatic seasonings, such as garlic, parsley, chili, cloves or caraway, is his secret for delicious dish. This careful selection guarantees a culinary success!

Chicken meat is known as a source of nutritional proteins of animal origin. Thanks to dietary and taste properties of poultry meat, it is a precious product in everyday diet of modern societies.
More products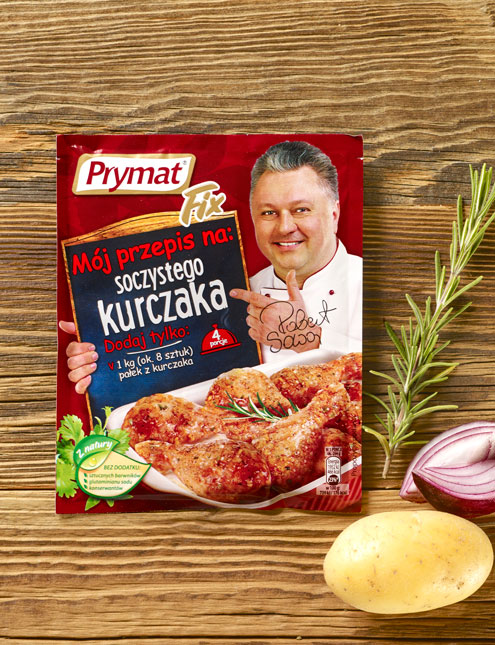 Products
Coarse-grained iodised sea salt
Among different types of salts, sea salt is the most popular and widely chosen. It is made as a result of sea water cristalisation. Prymat coarse-grained iodised sea salt is perfect for any dish, especially fish, meats and vegetables. We can give it to boiling pasta, rice or groats. For years, it is valued in all cuisines of the world, but especially in the Mediterranean cuisine. Right after mincing, salt gives the most intensive flavor. That's why, we recommend to have it in a mill.
More products